Non-fungible tokens (NFTs) are back in the spotlight as the world continues to pine after these assets. Several of the top NFT collections have already seen billions of dollars in trading volumes, and some investors are looking for the top NFT coins to invest in.
If you're looking to invest in NFT coins, this article provides a detailed list of top NFT coins to begin with below:
1. Lucky Block (LBOCK)
LBLOCK admittedly isn't an NFT coin. However, the asset has gained tremendous investor interest as its fundamentals improve.
LBLOCK is the platform token for Lucky Block – an innovative crypto lottery platform that runs on blockchain technology.
Users can buy LBLOCK and gain access to all games on Lucky Block. This makes the asset a blockchain-powered substitute to tickets, which many traditional gaming platforms still use.
Besides its application in gaming, Lucky Block is also making headway in the NFT space. This month, the platform's developers launched the Lucky Block Platinum Rollers Club – their dedicated NFT collection. The collection features 10,000 NFT pieces, and each of them mints for $1,500. They also come with 10% royalties, so each NFT secondary sale benefits the original buyer.
The NFTs are built on the Binance Smart Chain. But Lucky Block is looking toward cross-chain development for the tokens in the future.
2. Enjin (ENJ)
Coming next is ENJ – the native token for Enjin. One of the pure NFT projects built on the Ethereum blockchain, Enjin, is looking to create an enabling environment for individuals and businesses to mint and use their NFTs. The platform looks to offer the benefits of Ethereum's ecosystem while allowing users to bypass the high fees and transaction latency of the blockchain.
This month, Enjin expanded from Ethereum with the launch of its Polkadot parachain. The parachain – called Efinity – is expected to be home to over 100 blockchain-based games. With Enjin also making moves into the metaverse, the platform could harness the hype surrounding these nascent spaces to grow.
3. Chiliz (CHZ)
Chiliz is a popular service that allows sports teams to engage with their fans using blockchain tools. From building NFTs and collectables to customizing real-world experiences and even launching fan tokens, Chiliz allows sports teams to take control of their fan engagement and optimize it.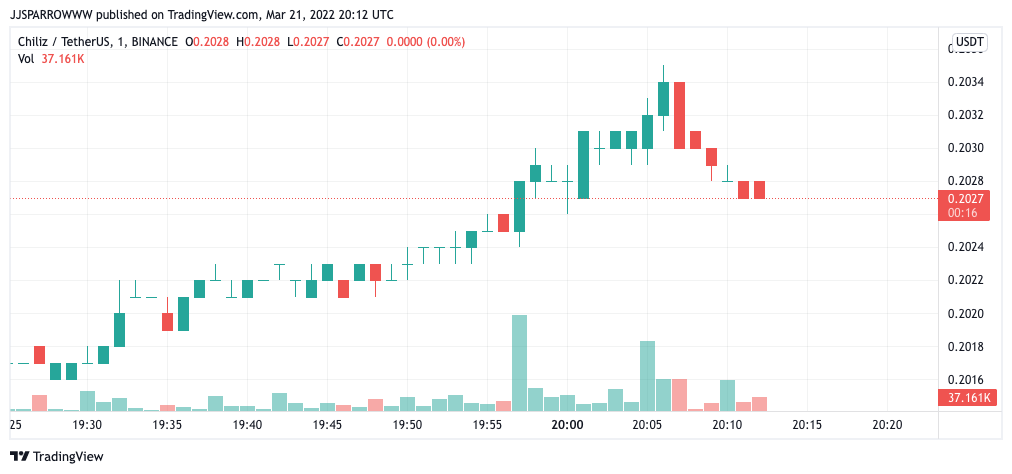 Several sports teams have stepped into Web3 platforms this year – from the Washington Nationals to Manchester United and Manchester City. It is among the leading blockchain-based sports engagement platforms, and we expect more teams to build on it going forward.
4. Immutable X (IMX)
Described as Ethereum's first layer-two scaling solution for NFTs, Immutable X is a platform that allows the seamless trading of NFTs on the Ethereum blockchain. It offers up to 90,000 transactions per second in throughput, zero gas fee, and instant trade confirmation.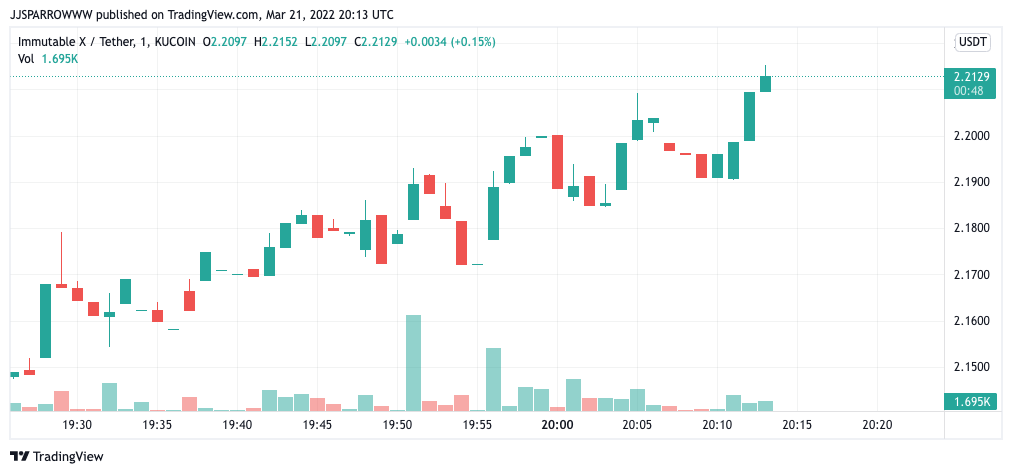 The Immutable X platform has a massive deal with entertainment company GameStop already, with the platform is expected to help launch GameStop's upcoming NFT marketplace. With GameStop also establishing a gaming and Web3 division, the company appears to be gearing up for the launch of several projects along with Immutable X. IMX is one of the top NFT coins to watch.
5. Axie Infinity (AXS)
Next on our list of the top NFT coins is AXS – the native token for Axie Infinity.

Axie Infinity is one of the most popular blockchain games in the world, and it revolves around NFTs called Axies. These Axies are bred and battled against other players' Axies in a virtual world, and players earn more points and Axies by levelling up.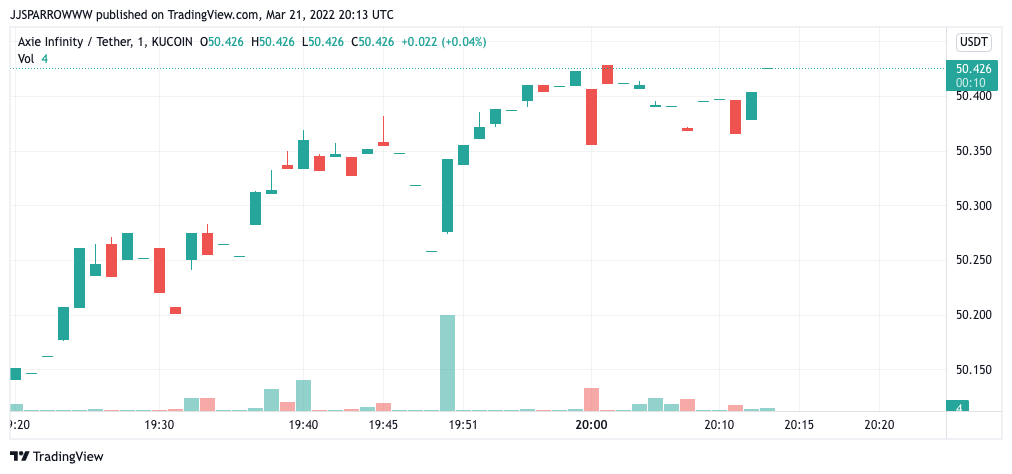 Axie Infinity became popular partly because of its play-to-earn model and in-house NFT marketplace.
6. Decentraland (MANA)
Decentraland is another massive game that has become popular for integrating NFTs. Here, players are sent to a virtual world where they can buy land and explore different experiences. When you buy a piece of land, you're given LAND – NFTs representing your ownership.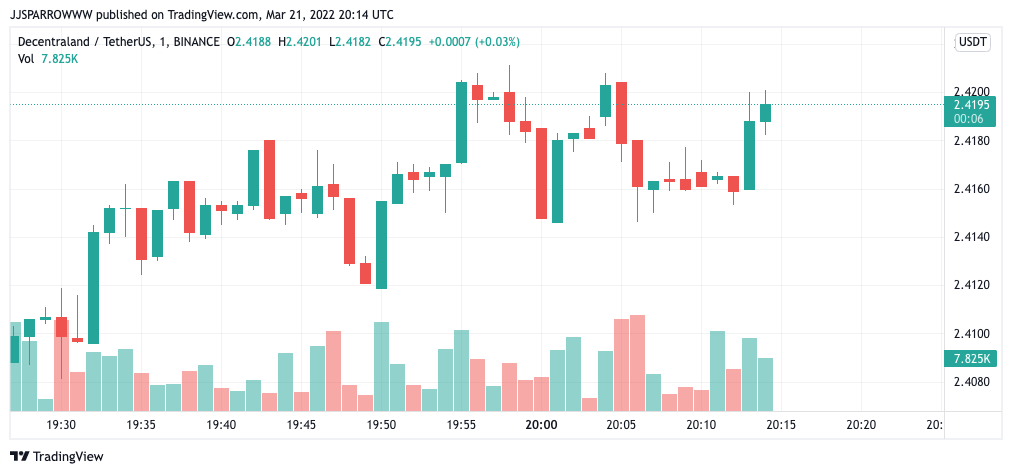 LAND is purchased using MANA – the native token for Decentraland. Like AXS, MANA has become highly popular in the market. Decentraland is expanding significantly, signing deals with celebrities and top brands to grow its awareness. All of these should help to boost MANA's price.
7. The Sandbox (SAND)
The Sandbox is another blockchain game and experience platform that perfectly blends NFTs with blockchain gaming and the metaverse. Like Decentraland, it is a virtual world that encourages players to explore and engage in immersive experiences.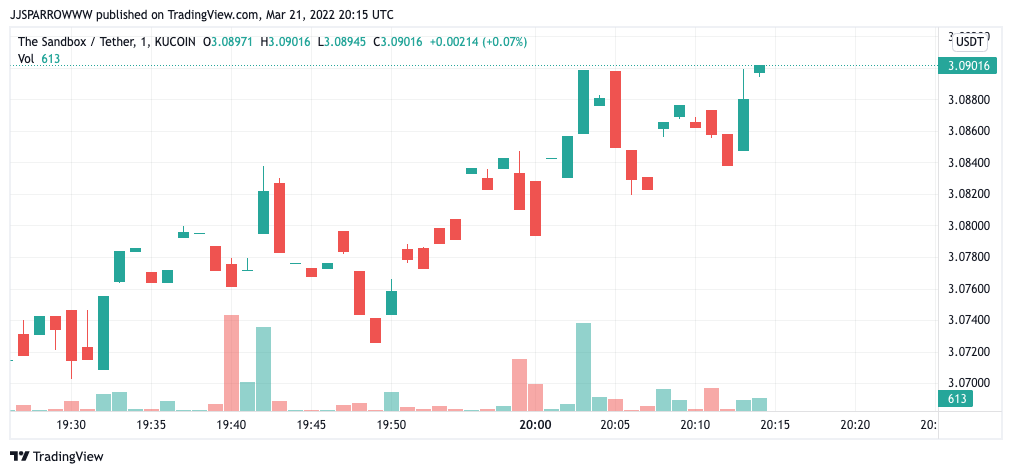 Last week, banking giant HSBC entered The Sandbox as it looks to open a hub for teaching people about financial literacy. Initiatives like these should help the platform expand – and grow MANA's price.
8. Tezos (XTZ)
Tezos is one of the oldest blockchain platforms in the market. With the blockchain recently shifting to NFTs, its XTZ token has also become one of the top NFT coins to purchase right now.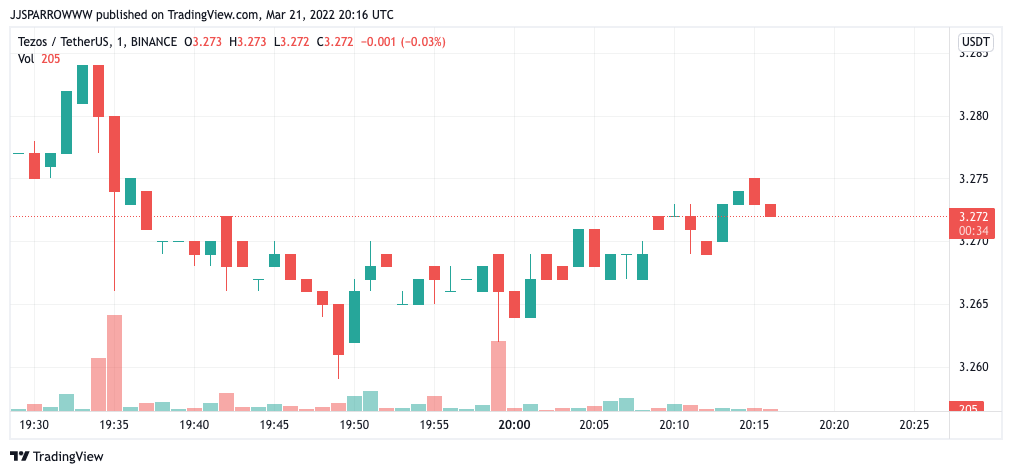 A few weeks ago, Cozomo de Medici – the NFT collecting alter ego of famous rapper Snoop Dogg – announced an NFT development fund for emerging artists. The fund will help artists build and mint their NFTs on Tezos and Solana, marking a departure from the usual blockchain – Ethereum.
Demand for Tezos among NFT issuers has also increased, showing that the blockchain's entry into the NFT space could yield results.
9. Solana (SOL)
Next on the top NFT coins list is Solana's SOL token. The asset has unsurprisingly benefited from Solana's rise, and it appears that Solana's increasing compatibility with NFTs will help to bolster its price even more.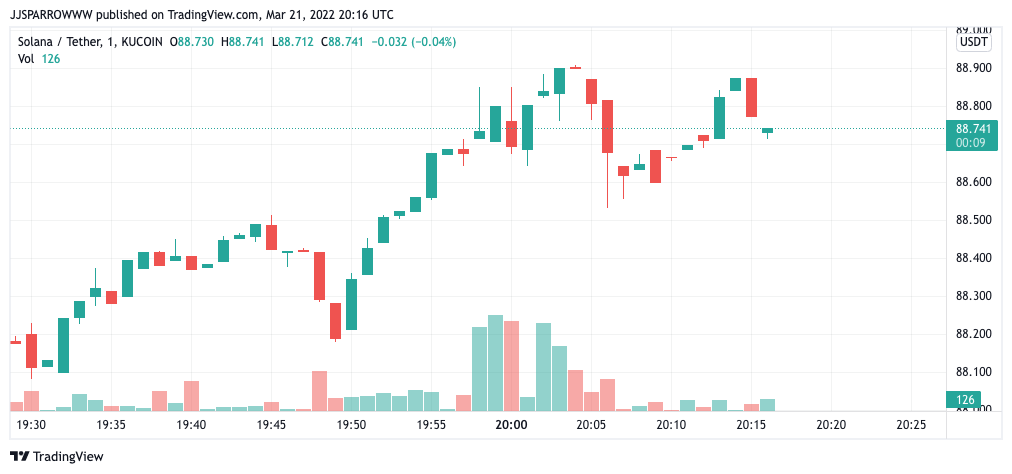 Last week, Behance – the creative showcase platform run by Adobe – launched support for Solana NFTs. At the same time, Eden – a Soana-based NFT marketplace – raised $27 million in its Series A funding round. As the Solana blockchain becomes more of a home for NFT creators, we expect the SOL token to benefit.
10. Ripple (XRP)
Rounding out our list of the top NFT coins is XRP. The asset has been on an impressive trajectory recently, and it should only get better as Ripple Labs is now focusing on NFTs.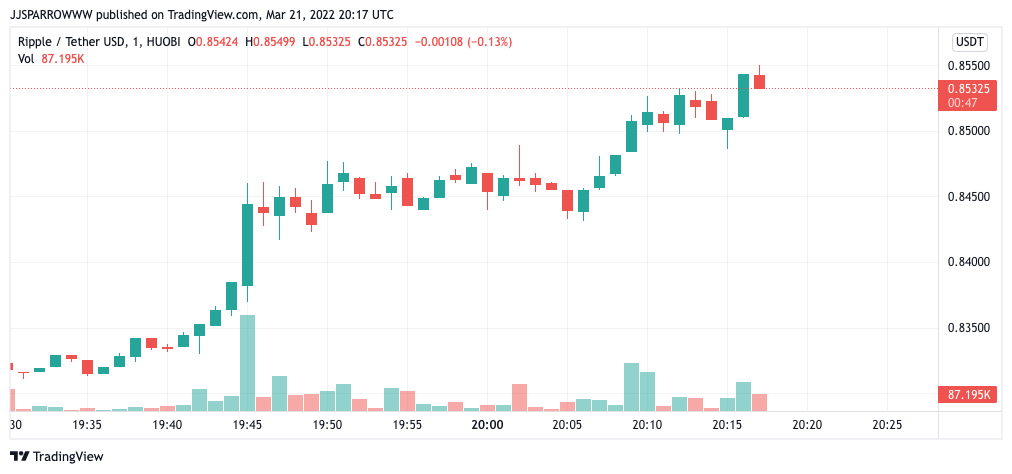 Ripple Labs recently unveiled beneficiaries of its Creator Fund, which is expected to give out $250 million in XRP to fund NFT projects built on the XRP Ledger. The company is also working to make its blockchain more compatible with NFTs. With Ripple already being a behemoth in the crypto space, XRP seems like a safe bet for anyone looking to get into NFTs.
Read More: