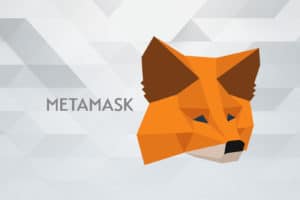 Major Ethereum crypto wallet MetaMask has announced a new feature that will enable iPhone users to buy crypto via Apple Pay. The company announced some updates on its mobile version 4.3.1, with the Apple Pay integration the most significant of the updates.
While Apple does not offer direct crypto payments on its platform, the recent integration allows users to buy crypto through Wyre, a platform that integrates with Apple Pay and offers crypto support.
Users Can Now Buy Crypto With Debit Or Credit Cards
Following the integration, users on the platform now have the opportunity to buy crypto using credit or debit cards. This eliminates the need to send Ethereum (ETH) to the app in advance. The platform offers a daily maximum of $400 for crypto deposits in their wallets through the Wyre API and via MasterCard or Visa.
Apart from Visa, MetaMask also utilized the Transak payments platform to enable users to buy crypto with their debit or credit cards. But those that want to use either payment platform are required to complete the know-your-customer (KYC) process.
The ConsenSys-owned MetaMask utilizes Wyre API that offers lower gas fees. MetaMask eve tweeted that some transactions can even be glassless when done on a private blockchain or when the project pays for the gas on behalf of the user. MetaMask has also disclosed that it does not profit from gas fees when users complete ETH purchases.

Users Can Also Buy Stablecoins Through Trasak
MetaMask has also provided the options for users to buy stablecoins through Transak. Stablecoins available for purchase for users include Tether (USDT), Dai (DAI), and USD Coin (USDC).
Following the addition of the new features, users can easily make bank transfers and use debit or credit cards to purchase crypto using over 60 global currency options. Users in the U.S. can also buy Avalanche and Fantom native tokens.
Your capital is at risk.
Read more: