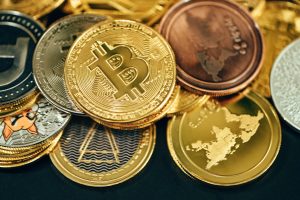 According to a survey report released by StarkWave, a greater number of Americans believe that cryptocurrency is the future of Finance. Based on the report, 53% of the sampled respondents agreed that crypto will play a major role in reshaping the finance sector in the future. The report also revealed that the most positive response came from respondents aged between 25 and 34 years.
The report also indicated that the majority of the respondents recognize technology associated with cryptocurrencies such as blockchain. According to the survey, 40% of the participants recognize terms like "Binance" and "NFT".
The Confidence In Cryptocurrencies Is Increasing
The research by StarWave showed that more people have started believing in cryptocurrencies. The latest data by the platform had a sample of 2,000 American adults. The survey indicated that there has been a major shift in perception of cryptocurrencies and investments in digital assets.
The survey also sought to know whether they have invested in crypto assets. It revealed that 17% of the respondents said they have an investment in crypto assets, with the highest number of the respondents aged between 35 and 44 years.
Many Struggle To Grasp Blockchain Technology
Although the survey indicates that many people are very familiar with cryptocurrencies, it also shows that many of them were not conversant with the term blockchain technology and its functionality. But despite this, the survey noted that any are aware of crypto-specific terminologies.

President of StarkWare, Eli Ben-Sasson, emphasized the relevance of cryptocurrency in the finance space.  'It's astounding that a system most people hadn't heard of a decade ago is now considered the 'future of finance,' he said. But the belief in cryptocurrencies was higher among millennials.
Ben-Sasson also stated that the world is gradually witnessing the biggest revolution it has seen in the finance sector since the introduction of credit cards. The speed of adoption has been very impressive as younger generations are increasingly getting interested in alternative financial systems.
Your capital is at risk.
Read more: